With today's 24/7 economy, businesses are under relentless pressure to provide 100% availability for mission-critical applications while finding ways to reduce IT costs. The DARTS cloud enables you to improve reliability and lower your total cost of ownership by selectively moving applications to the cloud.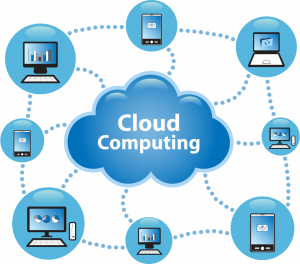 Over the last ten years, cloud computing has gone from being a mysterious technology of the future to one of the hottest, most sought-after technologies of today. In a recent Gartner survey of IT executives, CIOs ranked cloud computing as their third-highest technology priority—just four years earlier—cloud wasn't even on the survey.
Although the hype is wearing off, cloud computing has quickly proven itself to be a source of unparalleled reliability, cost efficiency, and business agility. Today, it's no longer a question if your company will move to the cloud, it's simply a question of when. Every organization will make different decisions about when and how to take advantage of the benefits provided by cloud computing. Our goal is to help you determine how the cloud can benefit your company, and whether it is right for your business today.

The DARTS Cloud
Our cloud platform is built on industry-leading technologies, housed in the world's most secure data center, SUPERNAP, and managed by expert engineers who understand your business. We take care of everything from routine administration tasks to software upgrades, so you can focus resources on your core business while maintaining complete control of your data and applications.
Cloud pricing: Cloud technology is very affordable! Please contact us for information on pricing according to your business needs.