Dual Screen display at the Register for marketing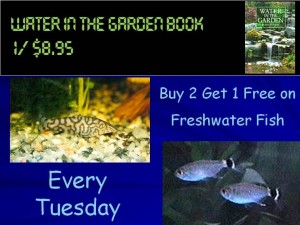 Our dual screen POS display not only tells the customer what they bought and how much they paid, but it runs a continuous ad stream of what is on special, what you offer, and what may be going on in the store (special events, etc.).  You can even use co-op monies from the various dog/cat food companies to pay for the ads. Some of our customers sell the ads to local area business and charge them $25/month for their ad to run 30 days (showing very few minutes).  A number of clients have not only paid for their computer payment that way but also make a profit each month!
Barcode Scanner
Honeywell 1300g Bar Code Scanners
High-performance 1D barcode imaging scanner
Scan Rancge – 0.5 in to 26 inches- depending on mil size
Environmental Sealing – IP41
Warrenty – Manufacturer warranty against defects for a period of 5 years
Scan Techniques – Single bright aiming line
Scan Rate – up to 270 scans per second
Interfaces Supported – USB, RS232 TTL, IBM R@485
Withstands 50 drops at 5 ft to concrete
Cash Drawer
Vasario Dual-Slot
Rugged and affordable cash drawer.·

Dimensions – up to 19″ x 18″x 4.33″.

Media Slots – Dual Slots.
Electronic and Manual activated options.
Security – durable, 4-function lock.
Construction – steel.
Print Reliability – 60 million lines (MCBF).
Warranty – 3-year, manufacturer's limited warranty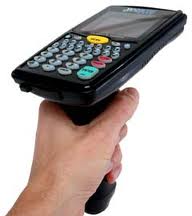 RF Portable Data Terminal / Label Printer
7000 Series Integrated Laser RF Terminal
The Worth Data 7000 Series RF Terminals are the lowest cost, easy-to-use, radio frequency interactive terminals available on the market today. They offer unprecedented performance while still holding claim to the easiest-to-implement of any mobile radio terminal system in the in
dustry. The 7000 Series Terminal maintain complete software compatibility with older generations of Worth Data RF Terminals1.
Some of the industry leading features on the 7000 series terminals include: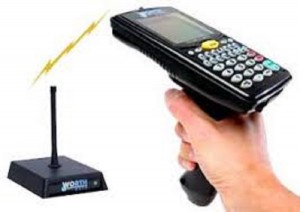 Long Range Radio – 3.3 Miles! lt7001
15 Line Color TFT LCD Display
Bluetooth built in for printer
Very Small & Lightweight
Ergonomic Rugged Housing
Built in Li-Ion Battery(s)
Shock Mounted LCD & PCB
Splash & Dust Resistant
Scan 1D or 2D Barcodes
Worth Data has been the leader in small size, long range RF Terminals for over 15 years, and this third generation radio terminal is a huge step forward in both ergonomics and performance. Our engineers worked long and hard to create a superior product, and it is truly unmatched by any other product on the market. Our incredible long RF range means less installation cost in wiring, special site preparation, expensive surveys, and the the need for far fewer access points. One single Base Station access point can support 64 RF Terminals, and with the exceptional RF range, can cover almost all locations, eliminating the need for additional wiring and access points.
Zebra Ql220plus Mobile Label Printer w/Bluetooth
At 1.04 lbs (.47 kg), the lightweight QL 220 is the smallest network addressable printer in the AIDC Industry. This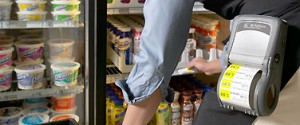 2″ (50.8 mm) direct thermal mobile printer has been designed with the most advanced technology in rubberized over-molding to maintain both rugged construction and minimal weight. With center-loading media, smart battery monitoring, and an optional LCD, it provides user-friendly options to keep your business moving.
Receipt Printer
Star TSP700II Series Receipt PrintersHigh-speed & High-volume Direct Thermal receipt printer.·
Print Method – Direct Thermal, Two-color printing.·
Print Resolution – 203 DPI(dots per inch).·
Print Speed – up to 53 receipts per minute .·
Print Width – up to 3.15 inches.·
Auto-Cutter – with a MCBF of 60 million lines.·
Interfaces Supported – Serial, Parallel, USB, Ethernet & WiFi.·
Options – Vertical Kit, Vertical Stand, Splash Guard and/or Buzzer.
Print Reliability – 60 million lines (MCBF).·
Warranty – 3-year, manufacturer's limited warranty.
Credit Card EMV Terminal
The Verifone VX805 and Ingenico SC250  terminals interface directly with the DARTS system to enable credit card processing in a very streamlined manner. Both models are available from Vantiv/Mercury payment systems.
Pole Display
The pole allows a second monitor to be added and attached to the counter for customer dual screen display. We have many different pole mounts available.